Events in the month of April 2020
Wednesday, April 1, 2020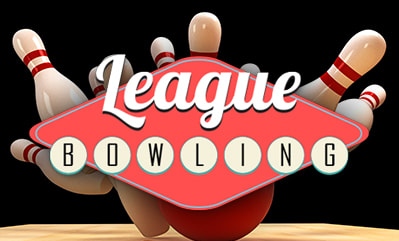 12 Week League on Wednesday Nights
Bowling League is January 8 through March 25, 6:30 PM - until finished.
Bowling Banquet will be April 1, location Old Mill Brew Pub.
Cost is $100.00 team registration fee (Trophies/Prizes/Banquet)
$10.00 per person/ per week ($120.00 total) **Add $2.00 per week for rental shoes**
** EARLY BIRD SPECIAL ** Save 10% if you pay all 10 weeks in advance ($9.00 wk/$90 total)
Teams will consist of four (4) bowlers.
Substitutes/pre-bowling will be allowed. No pre-bowling on Week 12, if a bowler is unable to attend the blind will be used.
Teams will bowl 3 games each week.
Great for TEAM BUILDING and NETWORKING!
This will be a handicap league. Handicap is used in the sport of bowling to create a relatively even playing field between players in a league or tournament. Bowlers will have a number (handicap) added to their scores bowled to come up with a handicap game. Bowlers with a higher average will have a lower handicap number added to their scores bowled. Bowlers with a lower average will have a higher handicap number added to their scores bowled.
Individuals interested in bowling contact the Chamber directly.
more info...
---